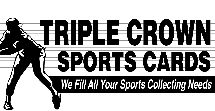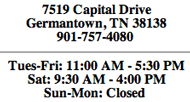 ---
ORDERING
To Place an Order:
• Contact us by phone or email us to confim availability and price of the item(s) listed. (Due to market conditions, prices are subject to change.)
• Please provide your shipping address when placing your order.
• Items will be reserved for 5 business days from the time that the order is placed or until the payment is received (whichever is first).
Accepted Forms of Payment:
• Postal money orders and paypal accepted. Please read below for paypal restrictions.

Shipping/Handling:
• Shipping/handling cost will be determined at the time of the order. Shipping charges will vary depending on the weight of the items, the amount of insurance, and the location of your shipping address.
• All items paid via paypal will be required to be shipped with insurance and delivery confirmation.
• For payments made via money order, the option of insurance will be determined by the customer.
• Items are shipped Monday-Friday (we are unable to ship during weekends).
Paypal Restrictions:
• Paypal will only be accepted for orders with a maximum total of $100 and minimum total of $15.00 (not including shipping or tax).
• Paypal is ONLY accepted from U.S. residents with a Confirmed shipping address on file with paypal.
• When paid via Paypal, items will ONLY be shipped to the confirmed address that accompanies the paypal payment. We will not ship to an unconfirmed address when paid via Paypal.
Sales Tax:
• Tennessee residents add 9.75% sales tax.